MBS 10
ACTIVE 10" SPEAKER WITH BLUETOOTH CONNECTION
A solid, powerful full range system delivering exactely the sound you need, in any situation.
MBS features 3 input channels (Mic/line, Line and Bluetooth) with separate volume control knobs. The Pair button allows you to easily connect any Bluetooth device. Once the speaker is in action, you can set the most suitable EQ choosing among 4 presets (playback, live sound, sub simulator, stage monitor) while optimizing the audio performance.
The solid enclosure features top and side handles, a mount pole allowing 2 different tilt angles, flying points to ease fixed installation on brakets and anti-slip rubber feet.
MBS comes with its padded cover included in the package.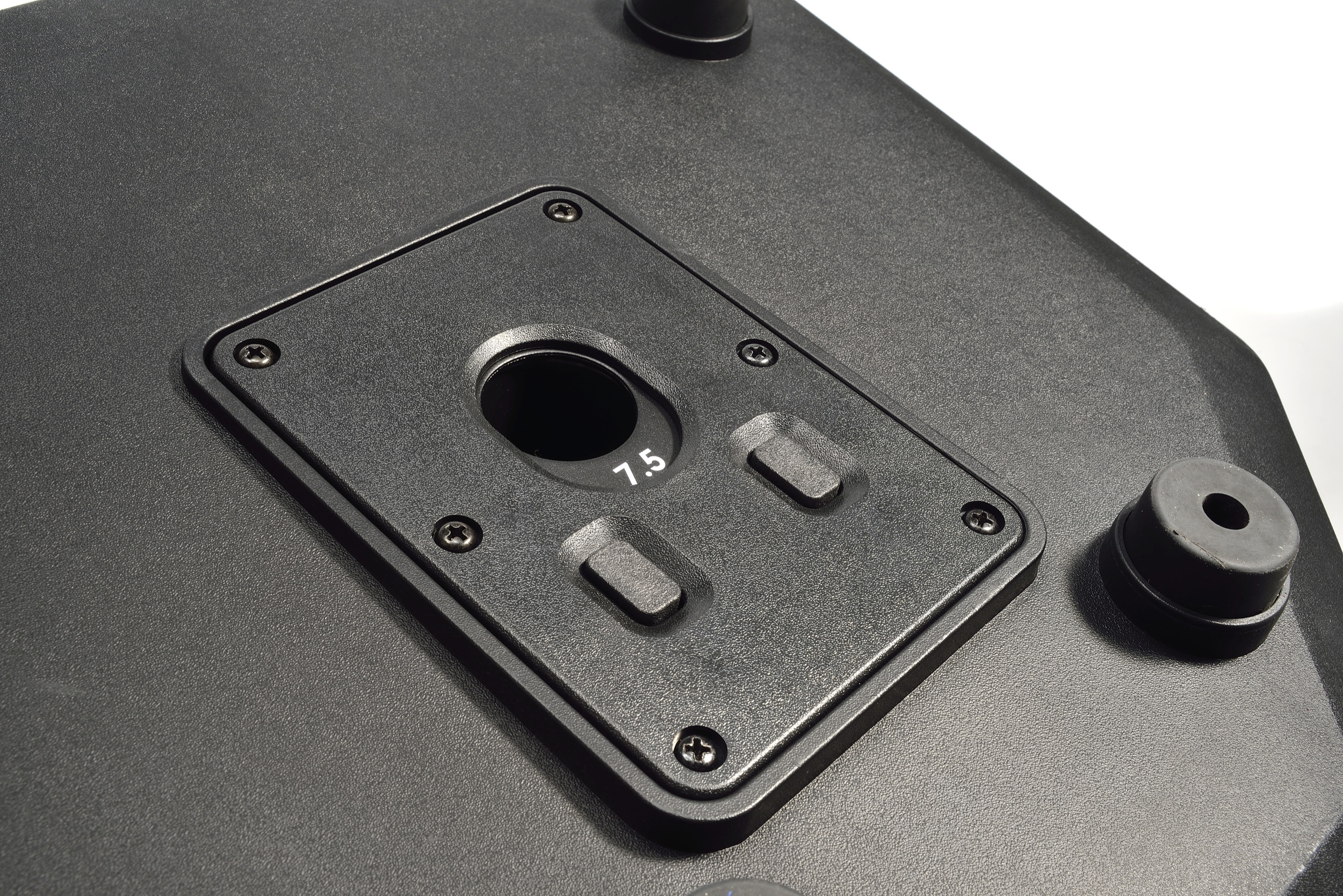 Among the main features:
Plug & play full-range systems
up to 125 dB SPL
3 INPUT channels (mic/line; line; Bluetooth)
4 EQ smart presets (playback, live, sub simulator, monitor)
Pole mount with 2 tilt angle options (0° and 7.5°)
Integrated fly points for easy fixed installation
Padded cover included
System type

2-way vented box

LF

10" custom speaker - 2" V.C

HF

1" Compression driver - 1" V.C

Frequency response

70 Hz - 20 kHz

I/O Connectors

MIC/LINE: Combo LINE IN: XLR-F + 6,35mm jack (1/4") MIC IN: XLR-F LINE OUT: XLR-M

Controls

CHl LEVEL, LINE/MIC switch, CH2:LEVEL, CH3: LEVEL, Bluetooth® PAIR, MAIN LEVEL, LINK/MIX switch

Suspension system

2 upper, 1 rear

Dimensions (WxHxD)

310 x 530 x 299mm